Affordable Vacuum Forming
Proven Results
for Designers, Modelers, Engineers
and Custom Chocolate Mold Makers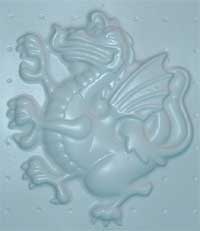 Vacuum Form Teenie‑Tiny
Hemispheres and Domes
with the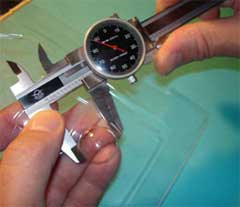 Unique Subjects for
Extraordinary Modelers

For example . . .

Light the Titanic
LED Lighting Kit
for Revell's ™ 1/570 Titanic Model
These parts were made with our Vacuum Forming Tables

Click on one of these vacuum formed parts to zoom
" … just like the big, professional machines."
— Greg Mills, Patent Café Magazine
"I got excellent results." — Richard Marmo ScaleWorld
"I was surprised at how quickly and easily everything fell into place. "
— Fred DeRuvo, Modeler's Resource
" … a whole new line of vacform [tables] that are intended for the serious modeler. "
— Michael Benolkin, Internet Modeler
"Editor's Pick" FineScale Modeler
Vacuum Forming Tables in Five Sizes

The Canopy Master

Vacuum Forming with a
Full Working Area
of 3½ inches x 3½ inches
(8.89cm x 8.89cm)
$74

The Kingston Micro

Vacuum Forming with a
Full Working Area
of 4 inches x 6 inches
(10.16cm x 15.24cm)
$89

The Kingston Junior

Vacuum Forming with a
Full Working Area
of 6 inches x 8 inches
(15.24cm x 20.32cm)
$106

The Kingston Mono

Vacuum Forming with a
Full Working Area
of 8 inches x 10 inches
(20.32cm x 25.40cm)
$127

The Zeppelin Master

Vacuum Forming with a
Full Working Area
of 11 inches x 16 inches
(29.94cm x 40.64cm)
$167

The largest you should use. Read more . . .

Don't be fooled! We clearly state the useful dimensions of our vacuum forming tables.
We do not highlight the larger plastic size.
We want you to understand what you're getting so that our vacuum forming tables will precisely fit your needs.

The full working area, shown above — is the actual area available for your vacuum forming projects..

Highlighting the plastic size would make our tables appear larger. But . . . that would be misleading.

We Are An Excellent Source of PLASTIC for your Vacuum Forming Needs
Custom Sizes

Contact us with your
vacuum forming size requirements.
Read more . . .

Mighty-Mini Globe-O-Former

When you need tiny,
custom-sized domes,
hemispheres, ovoids, etc.

Affordable and Private
Custom Chocolate Mold Making

Commerate an event or
create a chocolate work of art
What Is Vacuum Forming?
Here is a YouTube™ Video of one of our Vacuum Forming Tables in action:
What Is Vacuum Forming? (in words)
You place a sheet of warm, slightly melted plastic over a three dimensional shape (a pattern). Then you remove the air from between the pattern and the warmed plastic with a vacuum.
The warmed plastic cools down and stiffens very quickly and retains the shape of your pattern. Now you have a vacuum formed plastic part in the shape of your pattern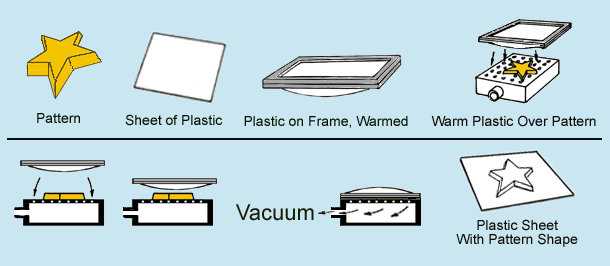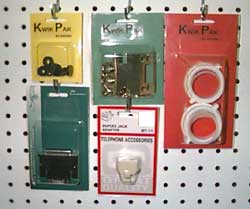 You have seen vacuum formed objects all your life. For example, those products that you see in the stores packaged in a clear plastic bubble attached to a cardboard are called blister packs and the plastic of those blister packs have been vacuum formed.
If you are a chocolate maker, the molds you pour your melted chocolate into are vacuum formed.
Vacuum forming is used by modelers, hobbyist, prototypes, engineers, inventors, costume makers, chocolate mold makers and others.
---
The Two Most Frequently Asked Questions
Q. Do your Vacuum Forming tables have a vacuum source?
A. No. Our Vacuum Forming tables cost a lot less than expensive vacuum forming machines because you provide the heat source and the vacuum source, a household vacuum cleaner.
Q. Do your Vacuum Forming tables have a heat source?
A. No. Our Vacuum Forming tables are affordable because you provide the vacuum source and the heat source, a conventional home oven at a temperature of 350°F (175°C). Alternately, you can use a paint stripper heat gun such as Makita's model #HG1100; or an electric hooded radiant type paint remover such as Warner's model #382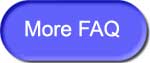 How to Vacuum Form with our Vacuum Forming Tables

Set your oven to 350°F (175°C)
Connect your home vacuum cleaner to the Vacuum Forming table

Place your pattern on the work surface

Put the plastic in the frame.
Place frame on blocks in the oven (the blocks are included with your Vacuum Forming table)

After about 90 seconds in the oven the plastic will get warm and will begin to droop

Hit the "on" switch of your vacuum cleaner
Lay the frame with the warm plastic on your pattern

Press the frame down

| | |
| --- | --- |
| | You now have a plastic copy of your pattern |
Here Are Photographs of the Vacuum Forming Process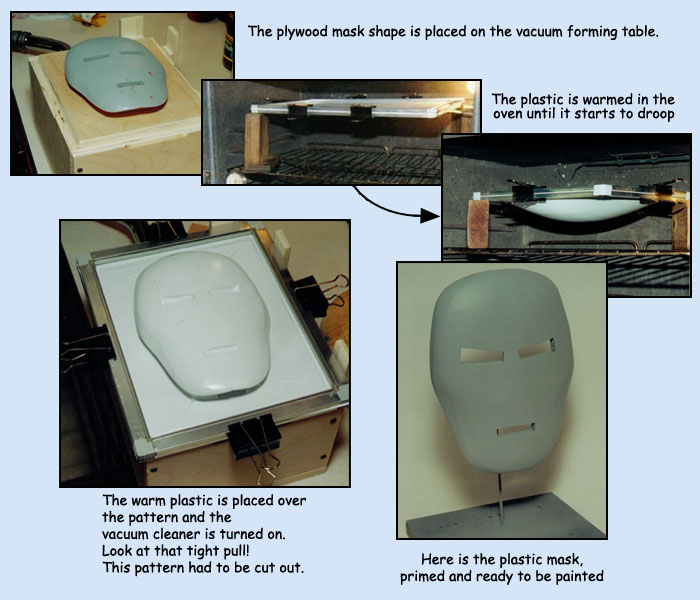 ---
How much "draw" can our vacuum forming tables handle?

To answer that question we vacuum formed this big box.

We were challenged to vacuum form a large, deep box. So, we built a 6" x 10" plywood box which was 6" tall. We tapered the sides about 5° so that we would be able to easily pull it out of the plastic.

We used

the Zeppelin Master vacuum forming table
1/8" styrene
and a 15 year old, 3 horsepower Eureka™ Mighty Mite home vacuum cleaner

The results were terrific.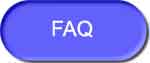 If we haven't explained things to you well enough, please contact us.
Email us at mailroom@warmplastic.com or call us, toll free at (877) 560-6398.
Our Products Are Proudly Handcrafted in New York's Hudson Valley.
There is a 30 Day Money Back Guarantee. You must be completely satisfied.